Here' s what just some of our happy customers say…
Mark Kuczera, Operations Manager, City of Sydney RSL Club
Craig has again weaved his magic and delivered as promised. Thank you Craig and the team at Instorevision!
Don Field, CEO, Canberra Highland Society & Burns Club

I am very happy with the finished video for our venue. 1st Class advertisement and you also managed to get that 'Scottish' voice perfect. I am looking forward to the positive feedback we will get from this clip. Well done mate. Use me anytime for a reference.
Bruno Da Motta, Partner, Bah-BQ Churrasco Brazillian Restaurant
Along with social marketing and phone app we wanted to add video marketing to the promotion of our new restaurant. Instorevision
were knowledgeable, helpful and efficient, and we love the finished product
Greg McIntosh, Owner, Copy Cat Printing
Craig did a great job with our video commercial and we are very happy with the final product. He is very professional which helped make the process as simple and painless as possible. The video itself is informative yet straightforward, which is a credit to Craig's expertise.
Robert & Lisa Weeks, Owners, Roam'In Pizza
Instorevision were very accommodating and easy to work with. You have a great product at a very realistic price
Ken Douglas, 1st Impressions Cleaning
Craig thank you for a great video. I have had several contacts and numerous sales from your video in the first two weeks. Your process was very efficient and painless and I will be contacting you soon for a second video relating to different services I now have available.
Susan Conroy, General Manager, Raymond Terrace Bowling Club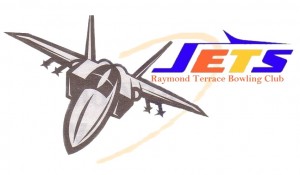 Instorevision and Craig have provided the club with excellent and economical tools for our online marketing. Craig was a pleasure to work with, nothing was a problem and the timeframe for producing the videos was exceptional.
P
eter Downes, Principal, Peter Downes Designs
Craig – the service you provided was first class, and I am very happy with the final product
Barry Watkins, General Manager, Cabramatta Bowling Club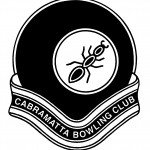 Instorevision has enabled our Club to reach out to a new and younger audience through
 a YouTube video advertisement. We are very happy with the product and service provided
Ray Jones, Chief Executive Officer, Euston Club & Resort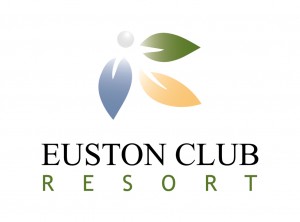 We have been extremely proactive in harnessing electronic marketing for quite some time. Instorevision has provided our company with a very simple form of marketing that will put  us ahead of our direct competitors and reach our desired market. I was impressed with Craig's approach and delivery of a superb product at a great price within days, well done  Instorevision. I would highly recommend them to any Club.
Michelle Nielsen, Projects Manager, TIGERS Sydney Markets & TIGERS   Five Dock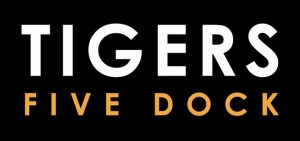 Craig was fabulous to work with and created a product specific to our needs  and target market.  Thank you for your great service and a professional product.
Luciano DÁmbrosi, Marketing Manager, Club Marconi

Instorevison did a terrific job creating a dynamic 30 second video supporting Club Marconi's sponsorship of the Western Sydney Wanderers. Not only did it broadcast on the giant LCD screen at Parramatta Stadium to a capacity crowd, but we have versions for our club TV network, website and online marketing. Great value and a pleasure to deal with – terrific service by Craig!
Mark Kuczera, Operations Manager, City of Sydney RSL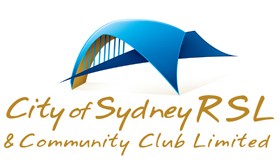 Fantastic!
Erin Langman, General Manager, Echuca Workers & Services Club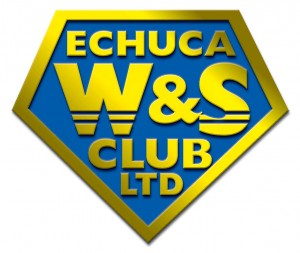 We got a really great, professional product at a very reasonable price. Craig was very easy to deal with and guided us into our first real venture into the world of on line marketing. We will be sure to use Instore Vision for future projects. Highly recommended!
Ariel Riveros, Director, Elastic Sidewalk
I kindly thank you and your team for a great job on the Sydney Music Space video.
Peter O'Grady, Marketing Manager, Club Pine Rivers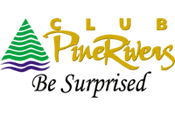 I am very impressed with the service and product from Instorevision. They are easy to deal with, and required minimal input to get the job done.
Debbie Marsden, Marketing Manager, St Johns Park Bowling Club
We are keen to promote our club on YouTube as it appeals to a younger demographic. Our video ad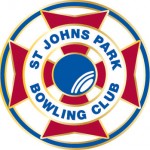 from Instorevision is lively and perfectly promotes our meal specials, whilst encouraging new visitors to the game of bowls. We have a version to play on our club TV screens too. Instorevision have been terrific!
Gordon Phillips, Chief Executive Officer, The Castlereagh Club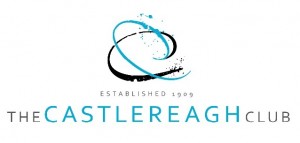 Whilst we are in the heart of Sydney, there are many city workers that don't know about our broad offer. Our message has been captured professionally by Instore vision. We now benefit from a single promotional video for broadcast  across our online and social platforms, as well as inside the club itself
Paul Clarke, Secretary Manager, Walgett RSL Club                                                               

Very happy!
Shannon Donato, Sponsorship & Marketing Manager, Club Managers' Association Australia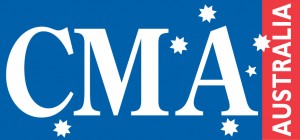 The Association is very satisfied with the input, professionalism and high standard of Instore vision's work.  Craig and the team are establishing a good reputation in the industry and we see our relationship for the long term.
Greg McCallum, Assistant Manager, NSW Leagues Club

Thanks to Instorevision we now have a professional animation to promote on our website and online. We are very happy with the outcome and price."
Michael Beaumont, Development Manager, Bowls NSW
Instorevision were completely professional at each stage of the process. The standout feature for me however was, their understanding that a meeting is over when the decision is made, which meant speedy, no fuss interactions. Everyone's is busy and they understand that.
Kevin Mund, Club & Function Centre Manager, Warrawee Bowling Club
We have recently been looking at new ways to promote our Club and our website, and the video created by Instorevision sponsored by Bowls NSW really hits the spot! It's bright, colourful and has great energy, taking pride of place on our website and YouTube channel. Thanks to Craig and the team for their help and speedy turnaround"
Kieran Semple, General Manager, The Coast Golf and Recreation Club Limited
At the Coast Golf and Recreation Club, we had identified the need to produce a web commercial but didn't think the process would be as seamless. The Instorevision team turned around the storyboards and commercial very quickly and we are very impressed with the final product. For any Club looking to increase their online and social media presence I cannot recommend Instorevision highly enough.
Peter Kovaluns, General Manager, The Chatswood Club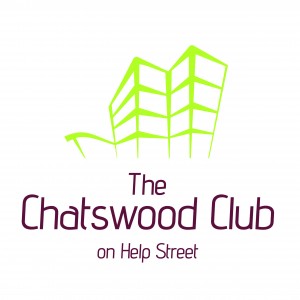 As part of our marketing initiative aimed at raising our local profile for events and weddings, we commissioned Instore Vision to create a short video commercial. Craig and the team interpreted our needs into a great piece of marketing collateral, and we very happy with the result
David George, Manager, Asquith Bowling & Recreation Club
Our Club website needed refreshing to gain attraction. Instorevision came up with a short but snappy video commercial for our homepage and social marketing. We were delighted with the result, turnaround and affordable price.
James McKeown, Marketing & Events, – Petersham RSL Club
Craig and the team at Instore vision were incredibly helpful from start to finish and brought many great ideas to the table which made the whole process enjoyable and easy. The finished product was exactly what we wanted and gives us a marketing advantage in the marketplace with this professional advertising.
Trish Maclean – Central Coast Leagues Club
We had a message to get across on our website and Instorevision created the means. The short but jam packed commercial introduces our site visitors to everything we have to offer and entices them to look further. Craig was able to translate our concept into a production that exceeded our expectations. The video is clear, concise and short enough to hold the viewer's interest and was delivered with fast and efficient service at the right price. Thanks to Craig and his team for an outstanding job.
Debbie Ansell, Marketing Communications, Cass Brothers, Petersham
Instorevision created a video and animated logo for our website to increase brand awareness, help with social media and increase traffic to our site. We are pleased with the result and were happy with the fast turnaround and service from Craig and the Instorevision team. We would recommend using Instorevision as part of your Marketing Plan.
Michael Borg, Marketing Manager, North Ryde RSL
We commissioned Instorevision to create a series of digital ads for our Club and Function Centre websites. We are very pleased with the result, price and turnaround time.
Tony Raines, ERM Online Risk Management and Compliance Systems
Instorevision has created a series of clips to help us provide visual prompts for our marketing effort. They have taken a challenging subject and managed to interpret the information in a clear and entertaining way.
Matt Haack, Manly Warringah Master Builders Club
With the video that Craig and the team from InStoreVision designed for our club, we were able to target a much younger audience. The video has proved to be well worth it and I would recommend anybody to use InStoreVision. Craig was always a pleasure to deal with, and any request from us was never too hard.
Adrian Vermeulen, CEO, St George Motor Boat Club
The St George Motor Boat Club is always looking for that point of difference in our social media and marketing. Instorevision has provided us with just that. We are very happy with the quality, turnaround time and ultimately the service and product provided by instorevision.
Cindy Bunyan, Assistant General Manager, Asquith Leagues
After just a brief meeting instorevision came up with a great storyline for our web commercial that translated into a attention grabbing movie in just a few days. We also have a version for our club screens. We are very happy with the quality, service and price!
Grant Purcell, Business Development Manager , Sydney Princess Cruises
We are always looking for new ways to promote our business and really liked instorevision's approach. The movie can be used in a number of ways from our web site to e-marketing. Instorevision did a great job at for a realistic budget.
Ben Pritchard, Operations Manager, Spare Room Self Storage & Winevault
In a competitive market Instorevision managed to create a digital commercial that promotes the value of our offer in a very engaging way. Craig and his team did a great job and we are very happy with the result.
Shaun Johns, General Manager, Carlingford Bowls and Recreational Club
Instorevision have skillfully produced a video for our web marketing that successfully captures the best of our offer. They are fast and efficient and we are very happy with the result.
Amanda Dick, Office Manager, Key Solutions Group Pty Ltd
Instore Vision created a digital movie for our website site using our existing colours and theme which has added new life to our old website. Thank you to Craig and his team at Instore Vision for your professional, cost effective and fast turnaround service.
Mark Kuczera, Operations Manager, City of Sydney RSL & Community Club
It was remarkable to see our Customer Loyalty concept literally come to life. I would recommend any business within the Registered Club Industry to allow Craig and his colleagues weave their magic.
Amanda Fisher, Principal, Barrington Business Professionals
A million thanks to Craig and the team for preparing the movie for us. From an initial meeting to the completed product has been the smoothest and quickest process of anything we have ever done for our website. The professionalism and speed with which the task was completed was unbelievable and all done with just an hour's meeting and inputfrom me. Wow
Paul Howdle, CEO, – Directional
As management consultants, we sometimes get caught up in corporate-speak. Instore Vision listened to what we were trying to communicate and turned it into a punchy, powerful, highly professional digital movie that says it all in just seconds. They are responsive, fast, no-nonsense operators. If you need help getting your marketing message across, call them today
Order a Promotional Video for your business!